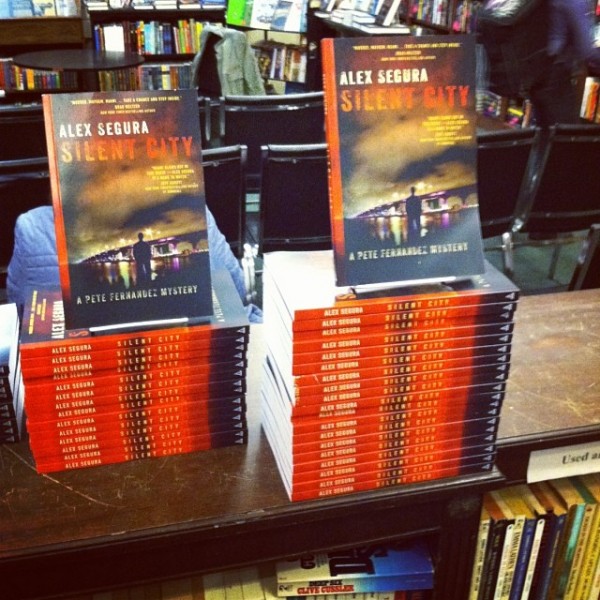 SILENT CITY, my first novel starring washed up Miami journalist Pete Fernandez, hit a year ago today from Codorus Press.
How crazy is that? It's been an amazing, emotional and joyous ride – book events, signings, interviews, reviews, trips, panels, hugs, laughs and more. I'm overflowing with gratitude and excited to talk more about what's next for Pete.
Thanks to everyone who helped make this book possible – including my loving and patient wife, family, the great team at Codorus, my agent, reviewers, friends, fans and the hugely supportive community of crime authors that so kindly welcomed me as one of their own – you're all super-kind and awesome, and I'm lucky to have you in my lives.
SILENT CITY is still on sale from most major online retailers and bookstores – so, if you haven't had a chance to check it out, please do! Plug, I know.
Pete's adventures will continue in DOWN THE DARKEST STREET. More on that in the coming months.
Thanks again!